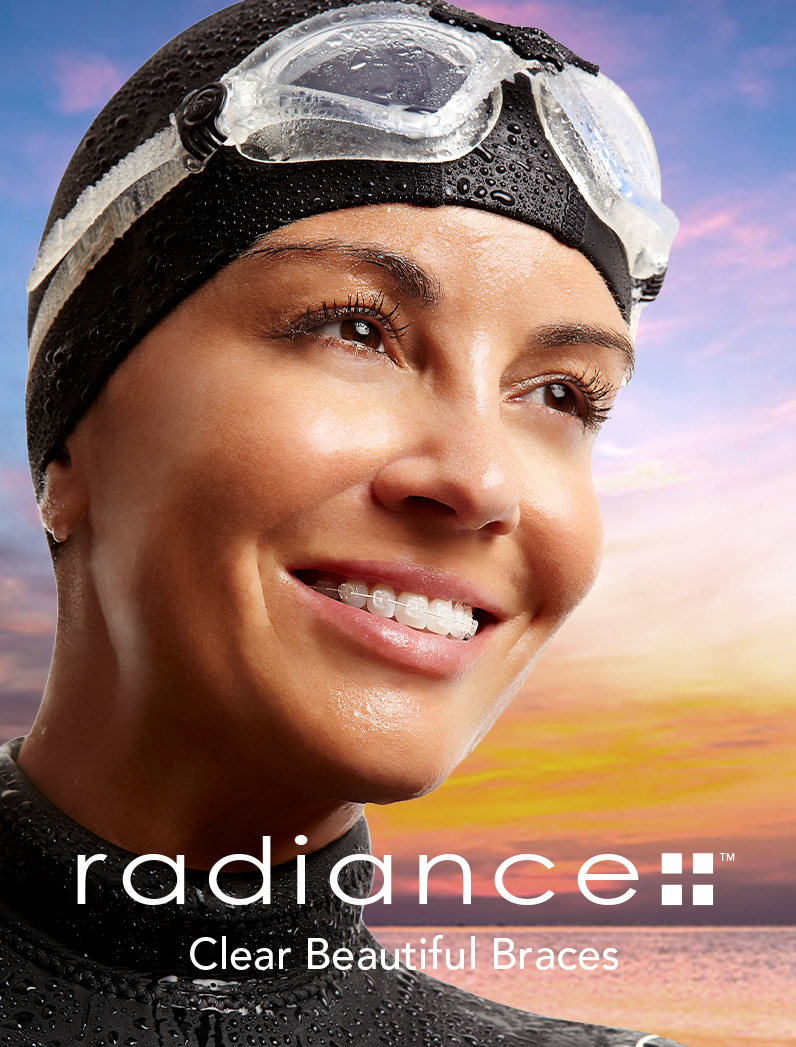 BRILLIANCE
Second only to the diamond as the hardest substance in nature, the pure sapphire composition of Radiance is a wise choice due to its clarity and performance. No other ceramic systems can rival the aesthetics of Radiance Plus. The American Journal of Orthodontics and Dentofacial Orthopedics rated Radiance Plus as the most translucent of all monocrystalline brackets tested.
A honed and heat polished single pure sapphire crystal results in a strong and translucent bracket that is nearly invisible on the teeth, regardless of tooth shade. Radiance Plus is also resistant to stains, ensuring the brilliant appearance will last throughout treatment.
The low profile of Radiance Plus not only enhances its beauty but also provides excellent patient comfort, accommodating even the most active lifestyles. It is the combination of aesthetics and performance that you have come to expect and why you place your trust with American Orthodontics.
TECHNICALLY BEAUTIFUL™
AESTHETIC BRILLIANCE
Radiance Plus®, rated the clearest twin ceramic bracket available, is the result of progressive technology and the aesthetic beauty of sapphire that is unrivaled in any other monocrystalline bracket.¹
CLINICAL EXCELLENCE
An excellent choice for patients of any age, Radiance Plus protects your patient's investment and your time by ensuring compliance and predictable treatment outcomes even in the most complex cases. This worry-free performance allows your patients to focus on their beautiful new smile and not on the process.
PROVEN DURABILITY
Radiance Plus conveys strength in both body and base.
A proprietary heat polishing process helps smooth away micro voids or flaws, the patented Quad Matte® base delivers a remarkably strong bond, and thicker tie wings mean much less chance of bracket failure.