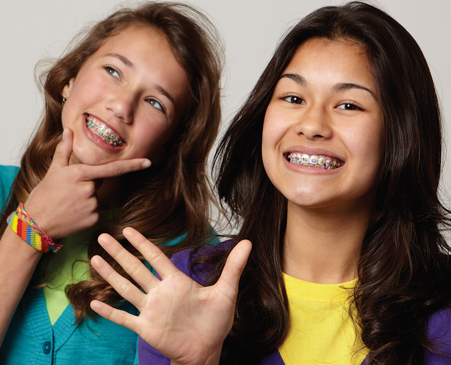 KEY FEATURES
• Coordinated Molar Tubes – A seamless, coordinated system is achieved by incorporating Master Series and Low Profile buccal tubes.
• Offset Bicuspid Pads – Occlusally extended bonding pads increase bond strength, making for easier bonding of partially erupted bicuspids while still maintaining straight wire mechanics.
• Vertical Slot Versatility – Incorporating a vertical slot allows treatment that aligns with the Gianelly Bidimensional technique, and offers added convenience and versatility.
• Single Wing Lang Brackets – Smaller, single wing brackets allow you to align your treatment with the Alexander Discipline, providing improved rotational control on teeth with more labial curvature where twin brackets are not as efficient.
• IBD Interbracket Distance Brackets – IBD brackets provide approximately 40% more interbracket distance than standard twin brackets.
• Iconix Cosmetic Brackets – Iconix champagne colored brackets offer the durability of stainless steel and the aesthetics of gold.